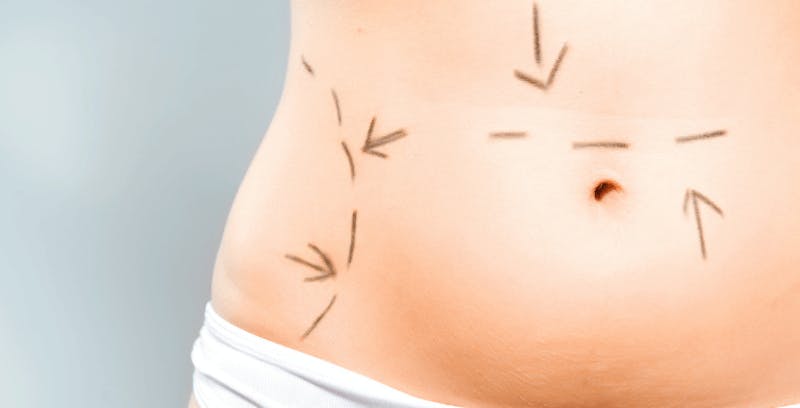 As digital culture keeps rising and beauty standards shifts, the desire for cosmetic surgeries continues to evolve. People continually want to improve their appearance and invest in cosmetic surgeries that enhance their features or even follow the current beauty trends.
The most common cosmetic surgeries including, rhinoplasty, breast augmentation, tummy tucks, and Brazilian buttlifts still reign supreme. However, there are procedures and techniques on the rise that we can expect to see more of in 2022 and others that are dying out in popularity.
With modern advancements in cosmetic surgery, the body and face might as well be blank slates. It's even easier now than ever before to make major or minor changes to one's face and body in order to achieve their desired look. Whether you want to make minor improvements that are barely noticeable to others or address multiple concerns at once, there are endless cosmetic surgical options available to you.
With the rise and fall of trends in the industry and new and advanced techniques and procedures, it's a good idea to be up-to-date on your options in order to make the best decision on which cosmetic surgeries are best suited for you. Below we'll discuss the up-and-coming
Up and Coming Trendy Procedures
While the staple cosmetic procedures still remain popular among patients, the cosmetic surgery industry has started to see a rise in popularity in some uncommon procedures that are now up and coming. Many of these surgeries have been around as an option for a while but are just now starting to gain popularity.
Ear Pinning
Ear pinning, technically called otoplasties, has become more widely requested over the past couple of years and continues to increase in popularity. Ear pinning is typically seen with pre-teen to teenage children when the ears are fully developed to help boost self-esteem with children who have been bullied for their ears. The mask mandate accentuating people's ears and more people becoming self-conscious of their appearance thanks to Zoom meetings has created an uptick in adults requesting ear pinning surgery over the past two years.
Eyelid Surgery
As we said before, people having to look at themselves much more often on camera has made people hyper-focused on their appearance, what they don't like, and what they want to change. Eyelid surgery is typically more common amongst older people who want to fix drooping eyelid skin. However, it's started to become more common in younger patients who want to correct genetically droopy eyelids or achieve a permanently lifted appearance to their eyelid area. Eyelid surgery can be done on either the upper or lower eyelids to remove access fat or skin that causes sagging or bags and tighten the skin around the eye area. As a result, patients are left with a more open-eyed, youthful appearance.
Ponytail Facelift
Ponytail facelifts have been popular among young celebrities for the past few years and are now becoming mainstream among patients worldwide. A ponytail facelift is a minimally invasive surgical procedure done with small incisions aimed to mimic the look of the face when the hair is pulled up in a tight ponytail—hence the name. The incisions are placed around the hairline instead of the ears like a traditional facelift, so visible scars are minimal. This type of facelift is best for patients with very early signs of aging, such as younger patients.
Body Contouring
Maintaining a regular exercise routine and watching what you eat are important and can help you achieve your desired body goals. However, it may not be enough depending on genetics or the specific area you want to improve. That's where body contouring procedures come in. Body contouring cosmetic surgeries have always been popular and remain staples in the industry. But now, the industry is seeing a trend of people desiring less drastic or more natural-looking body contouring results.
There are multiple reasons why different body contouring procedures are becoming increasingly popular when compared to mainstream surgeries. Some people desire a minimally invasive option, while others want something more natural than implants. Liposuction and Brazilian Buttlifts are still going strong; however, patients are looking for less dramatic, more natural results. Breast augmentations are also still popular, but the industry is seeing a trend in breast augmentations and lifts with fat transfers rather than silicone implants.
Nonsurgical body contouring is also gaining in popularity this year. Alternative, noninvasive body contouring procedures like Emsculpt and CoolSculpting are more in demand than ever. What makes many of these nonsurgical procedures appealing, besides being noninvasive and having no downtime, is the ability to achieve fat loss, skin tightening, and sometimes muscle toning, depending on the procedure.
Combining Procedures
The goal of cosmetic surgery is to achieve a bespoke result for each patient. Because of this, a standout trend has been combining multiple procedures for an ultra-customized outcome and optimum results. There are so many different types of procedures available today that patients can now opt for more minor procedures for different areas and combine them to get closer to their desired appearance.
For some patients, this may mean getting multiple procedures done during one appointment, and for others, this may mean getting various procedures within a short period of time. For example, some patients might get a breast augmentation and liposuction in the same session or a Brazilian butt-lift in the first appointment and a breast fat transfer in the second appointment. Combining surgeries is also seen in the popular mommy makeovers that include multiple procedures which can be tummy tucks, Brazilian buttlifts, breast augmentation, liposuction, and more. Of course, safety is always the top priority, so surgeons will recommend which procedures are safe to get at once and which should be done separately and how far apart.
Patients Are Getting Younger
Previously, cosmetic surgery was thought to mainly be used among older patients to correct signs of aging. However, in recent years, the industry has seen an increasing number of younger patients opting for cosmetic procedures to take a proactive approach to prevent or slow down the signs of aging. Millennials especially have been jumping on the trend of mini-facelifts with injectables to get ahead of aging instead of waiting until there's a need for more drastic measures like getting a surgical facelift when they're older. Surgeons are also seeing an increase in younger patients for surgical facelifts. Some are seeing patients as young as 40 to 50 coming in for surgical facelifts so the procedure can be less intensive than it would be if they waited until they were older and had more signs of aging.
Social media definitely plays a role in the increase of younger patients. The beauty standard they are accustomed to seeing on a daily basis has been radically affected by face-perfecting filters and influencers being open about the procedures they've had to keep up a rejuvenated appearance. And many plastic surgeons agree that if you have the desire and ability to get ahead of aging with proactive procedures, it's much better in the long run than waiting until corrective treatment is needed.
Plastic Surgery National Statistics by Year
If you would like to dive into previous years trends and statistics we recommend you read the 2021 Aesthetic Plastic Surgery Statistics provided by The American Society for Aesthetic Plastic Surgery.
The Bottom Line
The cosmetic surgery industry sees a shift in trends each year, and 2022 is no different. Many of this year's trends were already on the rise and will continue to be popular among patients. This year, the trends are leaning more towards minimally invasive or subtle, natural changes than in previous years.
The most important thing to remember is that there will always be trends that come and go in the cosmetic surgery industry, but what matters most is what will make you look and feel your best.
The first step is to talk with a plastic surgeon about your concerns and appearance goals to determine the best procedures to get your desired outcome. If you're ready to get started, set up a consultation with Leif Rogers, MD. Leif Rogers, MD, is an Ivy League-educated, board-certified plastic surgeon and a standing member of the American Society of Plastic Surgeons. To set up a consultation, contact the team today.