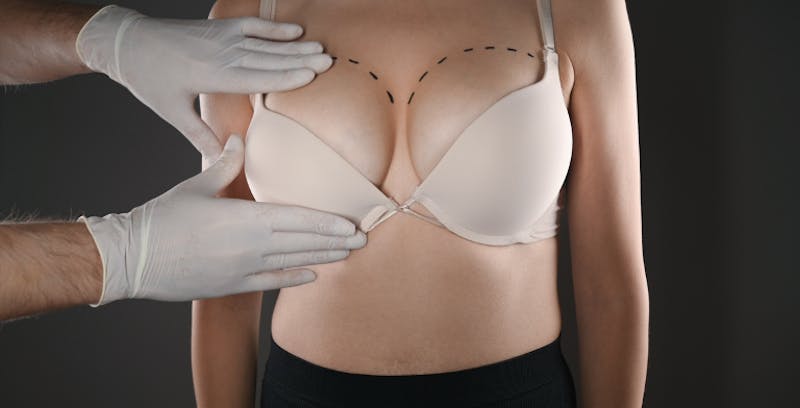 Breast reduction surgery has one of the highest satisfaction ratings in the plastic surgery field. This is due to most patients moving on after surgery to lead a life with significantly less chronic pain and back issues. This surgery substantially changes how people live and move about in the world. Breast reduction surgery is a big decision and knowing what to expect post-surgery will help you feel confident, prepared, and secure.
Breast reduction surgery changes how you move, what you wear, and often how you feel. It can help people live pain-free lives and often contributes to a healthier, more sustainable physique. But to get there, a significant surgical procedure must come first and knowing how to take care of yourself afterward can make all the difference.
Once you know your plans for the surgery, start making your plans for after. Ensuring proper care following the surgery will make a big difference in how you feel and heal.
Recovery Phases
No one recovers from surgery all at once. You will have the moments and days immediately following, the weeks after, and months following where you need to prioritize healing. Your body will be going through changes and making sure you have the time to rest and recuperate can make a big difference.
Planning ahead so that your needs are met and you feel supported will help you focus on your body and healing. This is a major surgical procedure and should not be taken lightly. You should not feel afraid or concerned about the healing process. When you are familiar with all the details of the procedure and what to expect, there is no reason why you shouldn't heal well and get back to your life.
Procedure Basics
Breast reduction surgery helps to remove tissue from the breasts and reshapes them to the size the patient wants. Other changes can be involved depending on what someone wants, including nipple position and breast symmetry. The breasts are lifted and reduced, which is done while the patient is under general anesthesia. It is generally an outpatient procedure, even with anesthesia, so you should be in and out on the same day.
Many women choose to get breast reduction surgery due to breasts causing back and neck pain and not liking the look or size in relation to the body. While breasts may look perkier after the surgery, there is often scarring, and it will take time to heal fully. Many people want to change the way their breasts and overall chest look. Breast reduction surgery can help people feel better and more confident about their bodies and decrease chronic pain as well. Some patients may best benefit from breast reduction surgery, which can be performed using liposuction.
Days After Breast Reduction Surgery
The first few days after surgery are very important for the healing process. It's common to feel pain and discomfort and your doctor can prescribe pain relievers if necessary. There will be soreness and swelling of the breasts, but this may also include the adjacent areas. This is normal and will resolve in time.
You may need to wear specific surgical bras to help support your breasts and the surrounding area. Breast support will help minimize movement and improve the healing process, as well as reducing post-operative pain and swelling.
Soreness should subside day by day. Pain medication will be given post-operatively, but is usually only needed for the first few days. You will need to sleep on your back and continue doing so for several weeks post-op.
It is imperative that you take it easy during the first two weeks after surgery. Only go for short, easy walks. Do not do anything strenuous, and focus on your recovery. Do not diet or exercise heavily. Make sure you are eating well and maintaining a balanced diet to help your body heal.
Give yourself time to process and allow your body to heal without passing too much judgment. It is common for patients to be unaccustomed to their new breast size, both physically and emotionally, though most patients feel an immediate improvement in their symptoms associated with large breasts, it may take more time to emotionally adjust to the change in your body proportions. This is a significant change, and even if you are sure about the decision, many complicated feelings are involved. Focus on healing in the first week, go easy on yourself, and get plenty of rest.
Weeks After Breast Reduction Surgery
In the weeks following the surgery, most of the pain will subside. The bruising and swelling should also dissipate. Everyone heals at different rates so make sure you are taking your time with your body. If there is some pain or bruising that lingers, it's okay. If the swelling and pain remain severe, you should seek medical attention. But some minor pains will likely continue for a few weeks after surgery.
It's important to continue sleeping on your back for up to 6 weeks after surgery. You do not want to put any unnecessary pressure on the area while healing continues to take place. This means that even if you are no longer sore, you need to take it easy and assume there are still delicate spots that need more time to heal.
One Month After Breast Reduction Surgery
After six weeks, the typical patient can return to full activity. However, you may need to go easy on your body even a few months out. Most of the pain and swelling will be gone, but some can last up to one year after surgery. Around one month is when many women return to their everyday routines other than strenuous upper body exercise, but make sure you review the schedule with your doctor and get cleared.
A few months out, the breasts should feel softer and more natural. You should be able to get back to all your regular activities. There may be some numbness in the area, including around the nipples. For many, this fades over time. But some people will still have numb areas even months after. At this point, you should be able to gauge how your breasts will look. The scars may still be more apparent, but those, too, will fade a bit and transition to softer white lines.
Recovery should not be rushed. Knowing that you will need to take it easy for up to six weeks can help you plan your recovery better. You will know what to expect and be better able to let your body heal in the time it needs. Everyone is different, so you shouldn't measure your surgery success by a fast recovery.
When you return to more rigorous exercises and activities, be gentle with your body. You may need to work your way up to exercises you were doing easily before surgery. While exercising, you may want to continue wearing extra supportive garments for some time to ensure you aren't risking any damage.
Tips to Speed Up Recovery
While recovery will always take at least a few weeks, there are some things you can do to help your body get a jump on the process. Make sure you take these steps for the whole recovery process. And if you haven't had surgery yet, some of these steps make sense to start before surgery.
Some of the basic tips are mentioned above, including eating well, sleeping in an upright position on your back, and avoiding strenuous exercise. Do these for at least the first few weeks, if not longer. And eating well before and after surgery can help you be healthier and give your body added strength to heal.
Stop smoking before surgery and don't smoke immediately after. Smoking is all-around bad for your body and will not do you any favors when it comes to healing post-surgery. Avoid drinking alcohol for several weeks before and after surgery. Too much alcohol before surgery can lead to excessive bleeding and alcohol after surgery is a bad idea if you are taking pain medications.
While you want to maintain a good diet, you should also be staying hydrated. Helping your body retain fluids and electrolytes will help it heal and help you feel better.
Do not soak in a bath for the first month after. Showering, however, is okay post-op day one. Be cautious with the breast incisions, being careful not to scrub them, allowing water to run over the area and pat the incisions dry afterwards. There is no risk of increased infection with showers after surgery.
Schedule Your Follow-Ups
Scheduling follow-up appointments with your doctor is one of the most important steps to helping you heal. Your doctor can assess how you are doing and provide more specific steps to help in your healing process. Bodies heal differently, so an individual assessment will help you know what's best for you.
There are several essential milestones in your healing process after surgery that your doctor will want to access. It is essential to keep those specific appointments so your healing process is properly monitored. If you plan on traveling, discuss this with your doctor in advance.
A Full Recovery
Surgery can be scary and stressful but offers life-long improvements. Breast reduction surgery often provides patients with great relief and helps them start leading the lives they always wanted. When it comes to recovery, the biggest tip is to give yourself time. Take it easy, get lots of rest, and don't try and rush your recovery. If you follow the tips above and any recommendations from your doctor, you should expect a full and healthy recovery.
If you're interested in breast reduction surgery, speak with a plastic surgeon today. And if you want the best in the business, schedule a consultation with Dr. Leif Rogers, MD, an Ivy-league-educated and board-certified plastic surgeon with over two decades of experience in helping people feel better in their bodies.