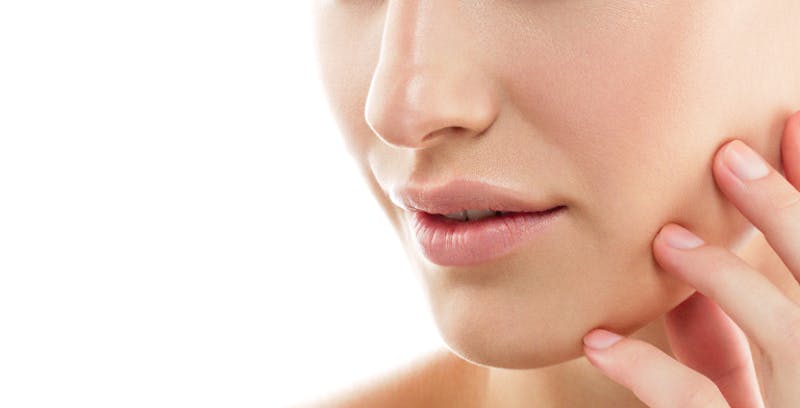 Patients considering a nose job do so for many reasons, whether it's to fix a hump or shorten the tip. One common reason for getting a rhinoplasty is to fix a wide nose. A nose can be considered wide if it extends further than the distance between the eyes. This can sometimes throw off the balance and proportions of the face. Depending on your personal preferences, a wide nose may be something you want to change. In this case, a wide-nose rhinoplasty is an option.
Below, we'll go over what you can expect to determine if it's the right procedure for you.
Everything You Need to Know About a Wide Nose Rhinoplasty
A wide-nose rhinoplasty is a surgical procedure to change the size and width. This type of rhinoplasty typically focuses on slimming the nose to make it thinner. This typically includes reconstructing the bone and cartilage of the nose to get the desired shape, size, and appearance. However, your rhinoplasty and the type of process used will be unique to your physiology, needs, and desired look.
The best way to determine which type of rhinoplasty procedure is best for your needs and what outcome you can expect is to have a consultation with a plastic surgeon. They will assess your current nose and concerns and discuss what you're desired nose looks like to make sure you're on the same page. From there, your surgeon will make sure you're a good candidate for surgery and create a surgery plan for your unique case and inform you on what to expect.
Open vs. Closed Wide Nose Rhinoplasty
There are two main approaches to performing a wide-nose rhinoplasty: open and closed. A close rhinoplasty consists of making incisions inside the nostril and is preferable for patients who need minor restructuring. An open rhinoplasty is when the incision is done between the nostrils under the nasal tip and is normally used when major changes or restructuring are needed.
Wide Nose Rhinoplasty Recovery
Once your wide nose rhinoplasty is over, you'll be taken to an on-site recovery room to rest and wake up from the anesthesia. From there, your surgeon and staff will go over aftercare instructions and discharge you. You will need someone with you to drive you home after the surgery.
You can expect to have a cast on your nose with some tape and stitches. You'll be instructed to leave your bandages on while you recover. There will be some swelling, bruising, and discomfort for the first week of recovery, and after a week, you should have a follow-up appointment where the bandages and stitches will be removed. Your surgeon should also go over with you any additional aftercare instructions for how to handle and take care of the surgery area while your nose continues to heal.
It's also important to note that it can take up to a year to see your final results from your wide nose rhinoplasty. During this time, you'll see continuous improvements in the look of your nose as the swelling goes away and your nose sets.
The Bottom Line
If having a wide nose makes you feel insecure, and you'd like to improve the features of your face, a wide nose rhinoplasty may be the best fit for you. The next step to take would be to set up a consultation with a reputable plastic surgeon to discuss your concerns and desired look before making a final decision and scheduling your surgery.
Ready to get started? Leif Rogers, MD, is an Ivy-League educated, board-certified plastic surgeon and standing member of the American Society of Plastic Surgeons. Get in touch with his team to schedule a consultation today.