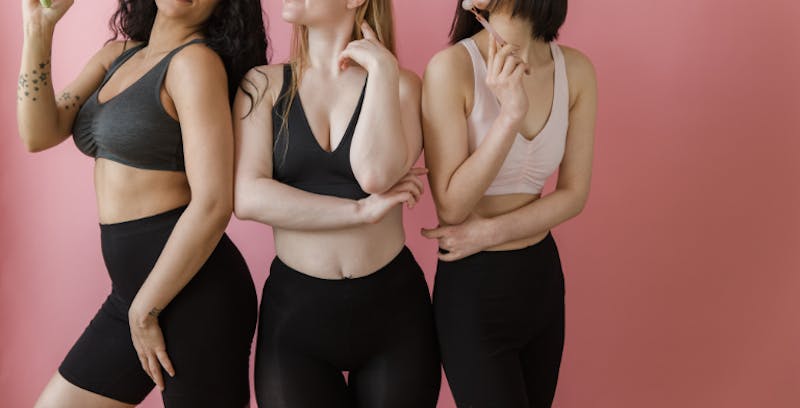 What Is Labiaplasty – A Complete Guide To The Procedure And Its Benefits
Even though plastic surgery is very common nowadays, one procedure people don't often talk about is labiaplasty. While many people may not have heard of this procedure before, it makes up about 10,000 of the plastic surgeries performed in the US annually.
An oversized labia is a common concern for many women. Some women may be self-conscious about their look, size, and shape. Others may experience constant discomfort doing everyday things or wearing bathing suits, leggings, jeans, and other tight clothing. If you, like tens of thousands of other women, struggle with this, then a labiaplasty can help.
A labiaplasty can improve cosmetic and health concerns in the vaginal area by reshaping or resizing the vaginal lips or labia. This procedure addresses the shape, size, and symmetry of the labia and reduces discomfort.
As more women explore the possibility of labiaplasty surgery, many questions may arise about the procedure, recovery, and benefits. In this article, you'll find everything you need to know about labiaplasty surgery, from the procedure and recovery process to whether you may be a good candidate.
What is a Labiaplasty and What to Expect
A labiaplasty is a surgical procedure to reduce the size of the labia or reshape it. This may be done to improve the appearance of the labia or reduce physical discomfort caused by having oversized labia. The labia are the folds of skin around the vaginal opening. It consists of two folds of skin; the outer folds – the labia majora, and the inner folds – the labia minora. A labiaplasty can do many things, such as remove tissue from the labia to reduce its size or reconstruct it from other tissue. However, the main focus of a labiaplasty is primarily to decrease the size of the labia minora so that it's flush with the labia majora.
Some people may confuse labiaplasty with vaginal rejuvenation, which is just an umbrella term for procedures that rejuvenate the vaginal area in some way. The difference is that a labiaplasty is a surgical procedure using multiple surgical techniques and does not require the use of any non-surgical devices.
Reasons for a Labiaplasty
There are many reasons why a woman may have oversized labia and many reasons to get a labiaplasty. Common causes of enlarged labia include childbirth, aging, and genetics. A woman may choose to have surgery to reduce the size or change her appearance for aesthetic or functional reasons, or both. It's common for women with oversized labia to experience discomfort when exercising, frequent urinary tract infections, uncomfortable sexual activity, and other physical activity, as well as difficulty wearing tight clothing such as leggings, yoga pants, jeans, bathing suits, and more.
Medical and physical reasons for a labiaplasty include:
To reduce the size of the labia minora to not protrude beyond the labia majora
To reduce the amount of physical discomfort and irritation during physical activities
To improve hygiene and health since excess tissue can make cleaning more difficult and harbor bacteria that can lead to frequent urinary tract infections
Cosmetic and emotional reasons for a labiaplasty include:
To restore a more youthful look after childbirth or aging
To reduce asymmetry of the labia minora when one side is longer or a different shape than the other
To minimize any visual lines, bulges, or camel toe appearance and increase self-confidence
To improve comfort, confidence, and sexual well-being about the appearance of the vaginal area during intimacy
Who Is a Good Candidate?
Like every surgical procedure, not everyone will be a good candidate for labiaplasty. First of all, you must be in good physical health, not smoke, and not have any medical conditions that could put you at risk during surgery. A plastic surgeon will provide you with a consultation and medical evaluation to ensure that you're healthy for surgery and that your expectations can be met before approving you for the procedure.
What Is the Procedure Process Like?
As stated above, before moving forward with the labiaplasty procedure, the first step is to have a consultation and medical evaluation with a licensed plastic surgeon to ensure you're a good candidate. During the consultation, you should discuss your concerns with your surgeon, how your labia structure impacts your daily life, and what you expect from surgery. This is also the time to ask your surgeon any questions you have before making your final decision.
Preparation
After you've determined that labiaplasty is the right choice for you, you'll need to prepare for the procedure day. Your surgeon will explain the details of your surgery, request any required medical or lab work done, and give instructions on what to wear the day of, when to stop eating and drinking before the procedure, and when to adjust or stop certain medications.
You should plan to take at least a week off from work and other daily activities for a proper recovery. In the days leading up to the procedure, ensure you're eating healthy, drinking plenty of water, and getting enough sleep each day. Establishing healthy habits and making sure you're in top condition before the surgery can help you recover faster. You should also plan to have someone take you home after the procedure and potentially assist you with care or daily tasks for the first few days of post-op.
The Procedure
The labiaplasty procedure is an outpatient procedure, so you can go home the same day. Normally the length of a labiaplasty procedure takes around an hour, but it depends on your specific requirements to get the outcome you and your surgeon have agreed upon. The procedure typically involves general anesthesia, but local anesthesia may be used instead, in some cases. The choice of anesthesia depends on what is involved, and you will discuss this before surgery so you know what to expect.
Regarding the procedure itself, there are two main forms of labiaplasty: the trim technique and the wedge technique. The trim approach involves removing the excess tissue from the outer edge of one or both sides of the labia minora so that it is symmetrical with the labia majora. This is one of the most common techniques.
The wedge approach involves removing a wedge or pie-shaped piece of tissue from the inner areas of one or both sides of the labia minora. This technique leaves the submucosa intact so that when the labia are stitched up, the wrinkled edge remains intact. The wedge technique provides a more natural-looking result.
Your surgeon will discuss with you the technique used before your procedure. You may also discuss adding on complementary procedures, such as clitoral hood reduction, mons pubis liposuction, fat grafting to the labia majora, or a nonsurgical vaginal tightening treatment to achieve your desired results if needed.
Post-op Recovery
After the procedure, you'll move to a recovery room to wait for the anesthesia to wear off. You'll be checked for any bleeding and given recovery and after-care instructions before being discharged. You'll receive information about what medications you can take for pain, activity restrictions, and when to schedule your follow-up appointments.
Since the labia is a sensitive area, it's essential to follow all post-op care to ensure a speedy recovery and optimal results. You should avoid baths and pat the wound area dry until the incision site has healed. You should avoid wearing tight clothes, certain physical activities, and anything that might cause friction to the wound area until your surgeon clears you.
Recovery time varies from person to person; however, most patients return to their normal routine within 1 to 2 weeks. It is advised that you refrain from sexual intercourse for the first four weeks. There will be some initial swelling and soreness that will decrease over the first few weeks after surgery. Most swelling is gone after six weeks, and full results are noticeable by then.
The Benefits of Labiaplasty
Now that you understand the procedure, let's look at a few of the benefits women experience after undergoing labiaplasty.
Improved Confidence
For many women, oversized labia have a negative effect on their self-esteem and confidence. Wearing certain clothing or being intimate with their partner can be agonizing when worrying about the appearance or size of their labia. Having a labiaplasty can help you stop feeling self-conscious and boost your self-esteem.
Increased Comfort in Clothing
Wearing tight leggings, jeans, and bathing suits can be challenging and uncomfortable with oversized labia. If you suffer from this, a labiaplasty can help you feel more comfortable with your appearance in tight-fitting bottoms and physically feel more comfortable as well.
Increased Sexual Satisfaction
Self-consciousness and embarrassment around the look or size of your labia can affect your sexual satisfaction. In addition, many women with oversized labia can experience discomfort during sexual activity due to excess tissue getting in the way. Reducing the size can help eliminate physical discomfort during sex and improve your sexual confidence.
Improved Hygiene and Health
The excess tissue of the labia can harbor bacteria and make hygiene more difficult. This can mean a higher risk of urinary tract infections, which are painful and dangerous. A labiaplasty can reduce the risk of UTIs and other health risks.
Feel Good In Your Skin
If oversized labia cause you physical and emotional discomfort, a labiaplasty might be the right choice. Like any surgery, this is a big decision, and the best way to ensure it's the ideal option for you is to have a consultation with a licensed plastic surgeon.
Ready to get started? Leif Rogers, MD, is an Ivy-League educated, board-certified plastic surgeon and standing member of the American Society of Plastic Surgeons. You can get all your questions answered by getting in touch with his team to schedule a consultation today.